Beskrivelse
SW1X Audio Design™ DAC II Performance Level 2 D to A Converter
DAC II is based on 2 x PCM56 DACs with more sophisticated power supplies and powerful 6N6P/6N30P/5687/E182CC valve output stage with 6X5GT (or GZ34/5Y3/5R4 as an option) valve rectification. The DAC has a similar analogue & musical character akin to DAC I but with a step up in low level musical refinement and presentation on another level. The more dynamic sounding active I/V (current- to voltage conversion) stage is directly connected to the single ended class A, zero feedback, anode follower 6N6P/5687 tube output stage. The whole circuit has only one decoupling capacitor per channel in the signal path. Everything, including the whole signal path is wired with specially selected copper conductors & dielectric from input to output. The DAC II is also available in the Special or Signature version, which is available on custom built to order basis only.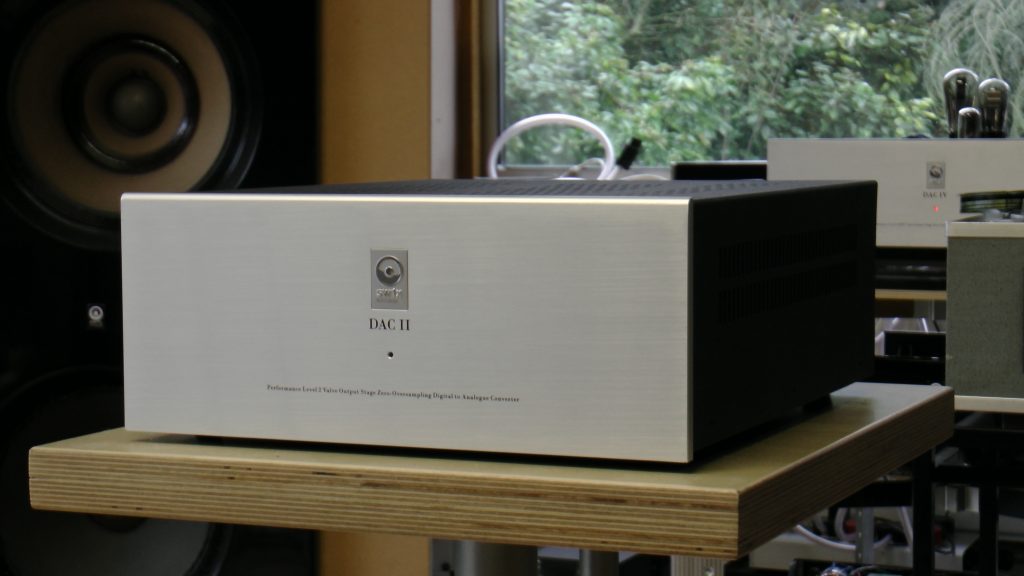 SW1X Audio Design™ DAC II Features:
Based on 2 x PCM56P K – the most refined and highest resolving sounding 16 bit DAC chips ever produced
Active I/V conversion via a special transistor (with less than 10 Ohm input impedance)
STD, Anode Follower, Zero Negative Feedback, Single Ended, Class A, RC (resistive loaded, capacitive de-coupled) Valve Amplification Topology
6N6P or 5687 Double Triode Driver Valve Output Stage
Signal de-coupling capacitor options a) Tesla PIO or b)  AN Copper Foil in Oil capacitors
6X5GT double diode valve rectified CLC (choke filtered) B+ Power Supply
Discrete Transistor, Shunt Voltage Regulated Low Voltage Power Supplies
Circuit is wired with of a specially selected copper (single strand or Litz)
Supports up to 24Bit/96kHz or optional up to 48 kHz only digital coaxial SPDIF signal input (USB input is optional, see in options below)
2 x 110/115/230/240V EI core, AC mains transformers
Optional Extras:
a) AN Copper foil, mylar in Oil signal output decoupling capacitors
b) AN 2W copper, non- magnetic, tantalum film resistors on plates of the output tube
c) STD version of DAC II can be ordered with either US made 5687/E182CC or Soviet 6N6P Premium 6N6P from the 60s or Premium vintage NOS black plate Tung Sol 5687/E182CC output tube
d) Directly Heated vintage 5Y3/GZ34 type of tube (from the 60s) in the PSU
e) USB input with tubed master clock, powered by 2 x separate transformers
f) 2 x HiB double C-Core mains transformers for the PCM56 DAC and 6N6P/5687 & DHT/DHD power supplies
I) SHiB C-cored B+ filtering choke
DAC II is availble with C- and EI- cored Super HiB signal and power transformers (or chokes) as an optional extra
Note: Due to SW1X Audio Design's ongoing research and development process, specifications are subject to change without notice.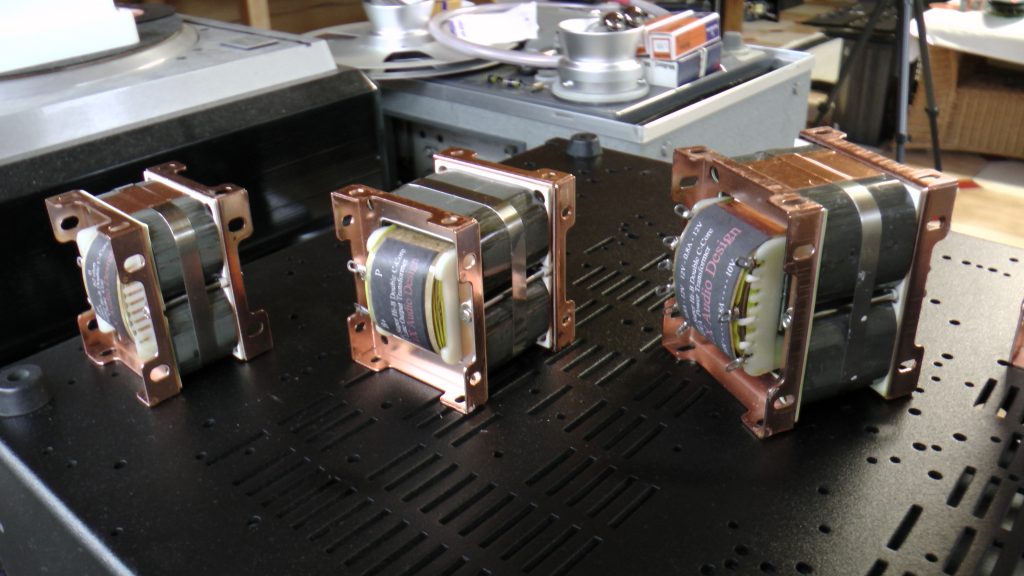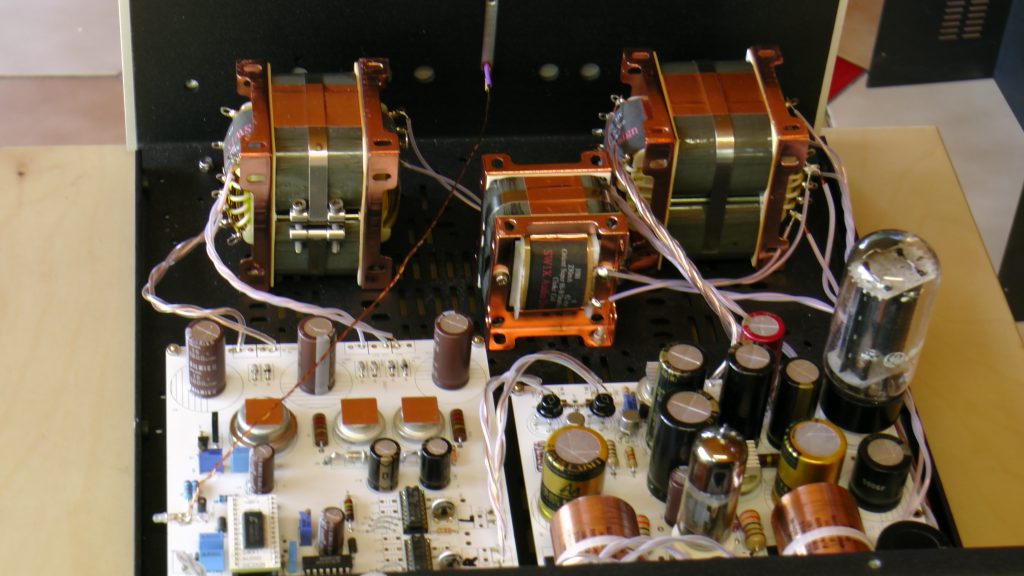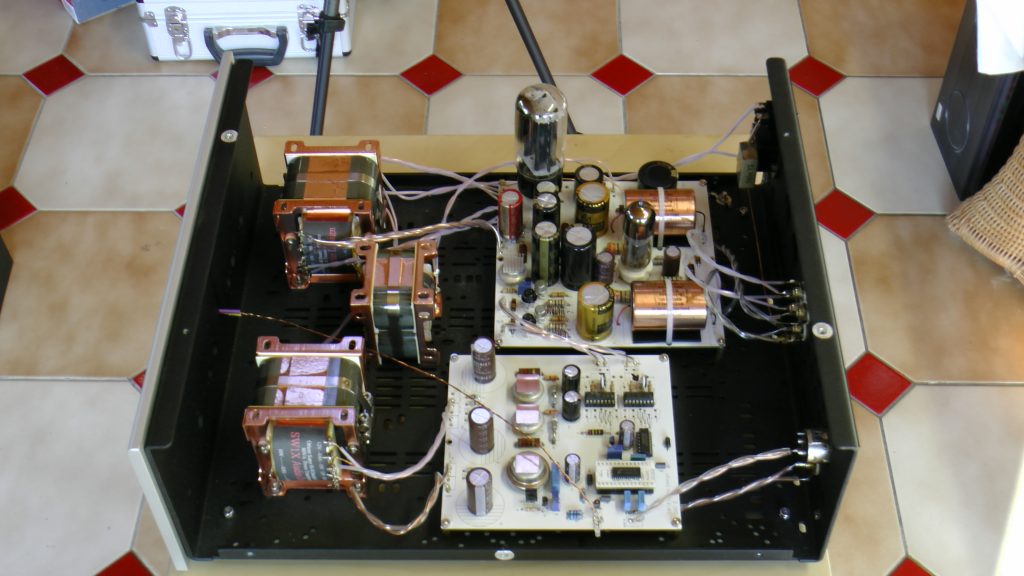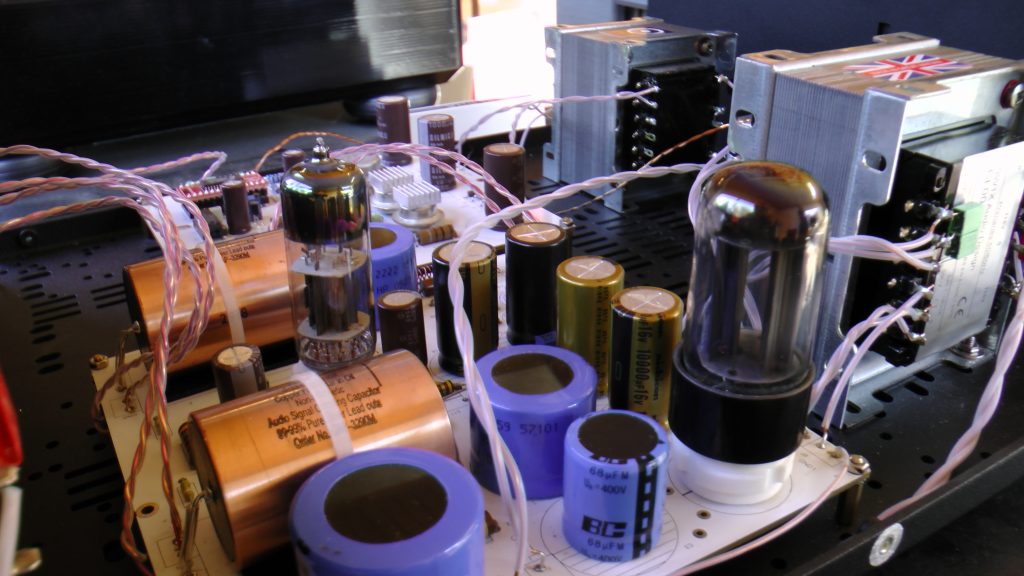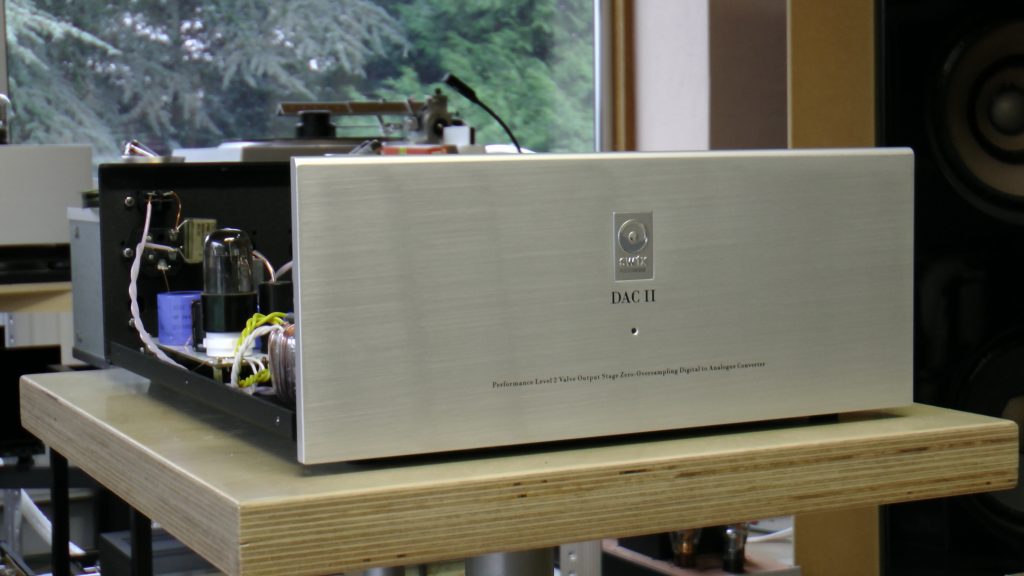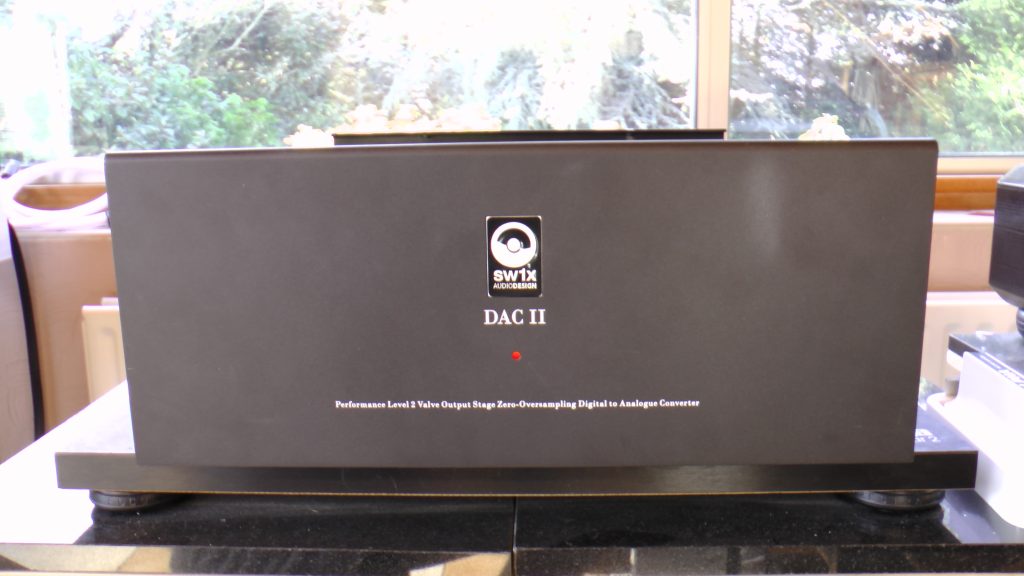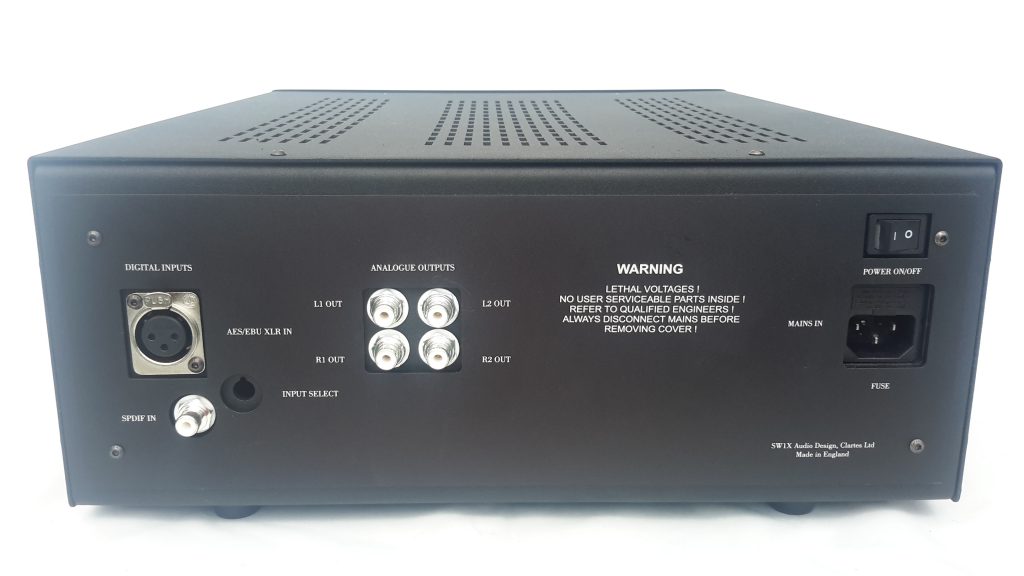 Specifications
Dimensions: Height (mm) 140 x Width (mm) 350 x Depth (mm) 410
Weight (kg): 9.6
Max Power Consumption (W): 18
Output Noise, Unweighted (mVrms): < 0.5
Output Impedance (K Ohms): <1
Tube Compliment:  1 x 6X5GT(6C4S) (5Y3/GZ34 Special version), 1 x 6N6P (5687 Special version)